Email :- sapcourseinpune@gmail.com
Infinite graphix technologies
AUTHORISED SAP TRAINING CENTRE IN PUNE​
Get Trained In SAP From The Leading Training Institute.
Global Certification 
Industrial Oriented Training
Industrial Experienced Faculties
Most Trusted & Recommended Institute In Training
E-learning & Classroom Training
100 % Placement Assistance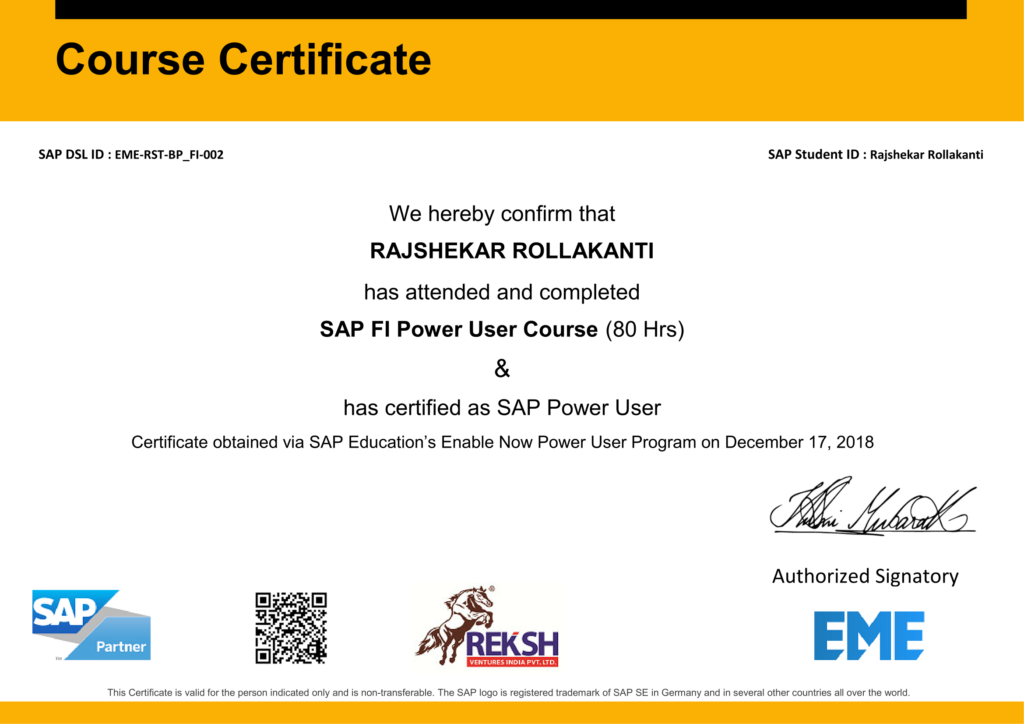 SAP Global Certification.

German International Login ID For E-Learning.

SAP German Authorized Certification.

Become A Highly Qualified Professional & Get A High Paying Job In India & Abroad
SAP is a Germany based Company spread across the globe. SAP is market leader in applications, analytics, and mobile solutions and is among the fastest-growing companies in the cloud.
SAP Serves more than 290,000 customers in 190 countries and their customers include 86% of the Fortune Global 500. SAP Partner network comprises of more than 11,700 companies around the world.
SAP certified professionals are one of the highest paid in the industry and have higher option to get employability globally especially in Europe, USA, Middle East, India and China markets.
The historic trend has been that 60 to 70 % of the consultants are based in western countries, since SAP has a highest SAP customers based out of west.
Suitable for Engineering, Management, Commerce, Logistics, IT, Management and Aviation students to get better jobs and promotion prospects in companies in India and the abroad.
SAP Globally Certified Trainers and hands-on training.
SAP World Wide Authorised Certification.
Equip students with the knowledge and skills to ultimately become department heads in companies.
Each learner given SAP German International Login ID for E-Learning.
Choose your own convenient time.
Provide SAP Enable Now User ID & Password to candidates.
Updated Curriculum Study Materials.
Online Examination Support.
SAP German authorised certification.
"Infinite Graphix Technologies is a great place for young students who want a job without spending a lot of money. I have learnt a lot there and they helped me get a stable job in a company of my choice. I will forever be thankful to them for guiding me towards a great career path and helping me a good life for myself"
"Thank You infinite Graphix Technologies For Providing Me Such A Wonderful Opportunity. I Have Completed The Course And Got Placed As Well. It Was A Life Changing Turn Of My Life. For Training & Quality Education I Can Give 5/5 Stars To Infinite Graphix Technologies. Best Industrial Faculty.
"I always wanted to learn specific and need skills in the fields to become a successful, but i knew that only having a degree won't help me. Then i joined Infinite Graphix Technologies, which provided to be the best decision of my life. Their training has truly helped me gain the requires knowledge and skills."
Training & Education Partners